Company History
1950s: Brian Hilton has lived and worked on the NSW Central Coast for most of his life. His first car sales job was in the late 1950's selling VW's for Roberts Garage. After working his way from Sales Consultant to Sales Manager at various businesses on the Coast, he decided it was time to branch out on his own. With friends and co-workers, he opened a small car yard at a former Service Station site in Gosford.
1960s: Brian Hilton Pty Limited began trading in December 1967, selling all makes of used cars and servicing. In 1968 the company was appointed as Renault and Peugeot Dealer for the NSW Central Coast and quickly became one of the leading Peugeot dealers. This brought us to Toyota's attention...
1970s: In December1972 the company was granted the Central Coast Toyota franchise. A new dealership was built and Brian Hilton Toyota became a landmark to locals as a leading NSW Central Coast Dealer. As the market share for Toyota continued to grow, Brian Hilton Toyota expanded to keep pace. In 1977 our Wyong Toyota dealership was opened.
1980s: The eighties saw continued growth and in August 1986 the Gosford business moved to our current site at 600 Pacific Highway, North Gosford.
1990s: The 1990s challenged us as economic downturn saw the Australian economy suffer its worst recession since the 1930s Great Depression. However, through the commitment and dedication of our people, we stood firm and survived, whilst continuing to support the community and local motor sport scene. This era also saw us launched our Guest Loyalty Program, a highly successful incentive that still operates today. Driver's Club, as it was then called during this time, enabled our guests to accumulate points each time they purchased our products/services. In turn, these points were redeemed for various company discounts or other recreational vouchers.
2000s: The new millennium marked a key milestone for us, as significant company success prompted further business growth, not only within the NSW Central Coast but we opened dealerships across the Sydney and NSW Mid-North Coast regions:
March 2000: Woy Woy Service Centre was opened.
July 2013: Honda Gosford Dealership was added to our portfolio.
October 2014: We welcomed Sydney Motor Group. Our first Sydney dealership incorporating Nissan's popular range of passenger and light commercial vehicles, along with Renault sedans, hatch backs, passenger, SUV's into our portfolio.
June 2015: We expanded the product line of Brian Hilton, acquiring Central Coast Recreational Car Accessories in North Gosford.
October 2015: Our business reached further north, acquiring two dealerships at Taree and Forster. This broadened our portfolio even further to incorporate the Ford, Izuzu, Nissan and Kia brands on the mid-north NSW coast.
December 2015: We were thrilled to introduce 'Brian Hilton Motor Sports' to the group. Our expansion into the leasing and building of speciality vehicles for the motor racing industry, aligns closely with the Hilton family's historical and ongoing passion for, and participation in, rallying events. Located at our Lisarow site on the NSW Central Coast, before long we then launched two new businesses to share this site, being 'Brian Hilton's Clearance Cars' and our delicious 'Ignition Café'.
January 2017: 2017 marks a very special year as we celebrate the momentous milestone of servicing our NSW Central Coast community for 50 years!
May 2017: Brian Hilton Motor Group proudly welcomes Suzuki, Skoda, Citroen, Peugeot, Haval, Great Wall and KumhoTyre brands to our Central Coast clan.
Our Locations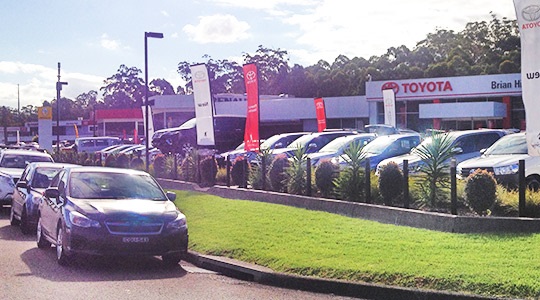 600 Pacific Highway, North Gosford
Toyota, Renault, Kia, Ssangyong New Vehicles, Used Vehicles, Service Centre, Parts Sales, Body and Paint Shop, Recreational Car Accessories.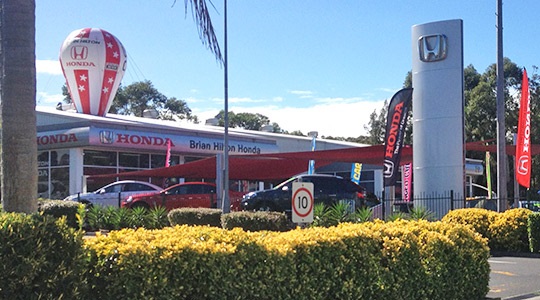 9 Pemell Street, North Gosford
Honda New Vehicles, Used Vehicles, Service Centre, Parts Sales.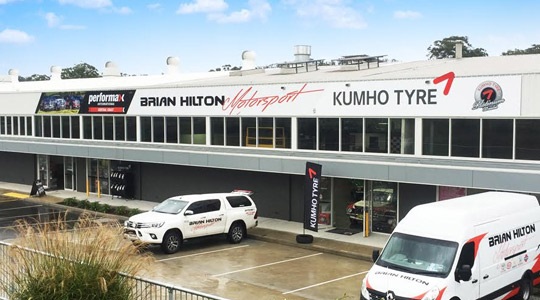 900 Pacific Highway, Lisarow
Brian Hilton Motor Sports, Performax Vehicle Sales, Kumho Platinum Tyre Centre, Brian Hilton Clearance Cars Outlet, Ignition Café, NSW Central Coast Used Car Conditioning and Pre-Delivery Teams.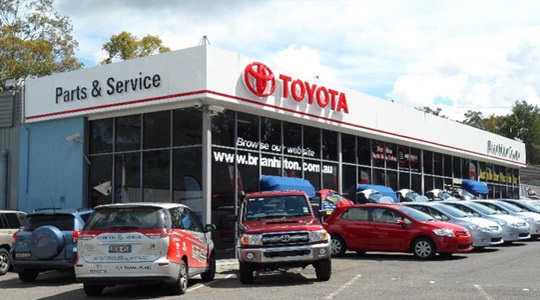 170 Pacific Highway, Wyong
Toyota and Kia New Vehicles, Used Vehicles, Service Centre, Parts Sales.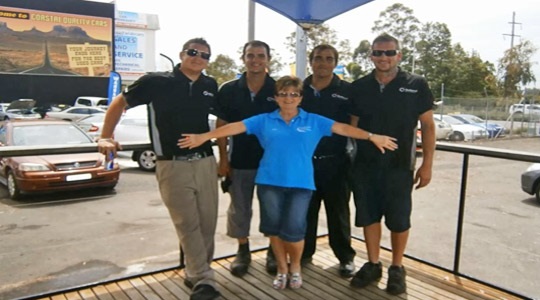 178 Pacific Highway, Tuggerah
Coastal Quality Cars: Used Vehicle Sales, Finance and Warranty.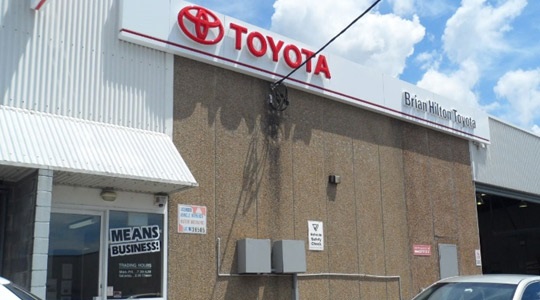 1 Charlton Street, Woy Woy
Service Centre, Parts Sales.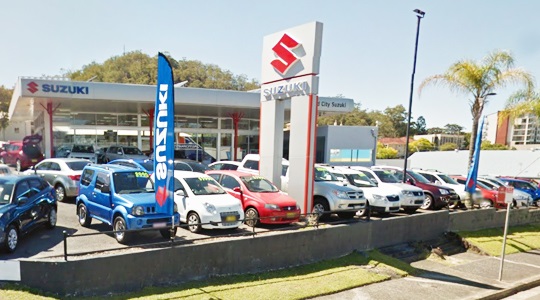 333 Mann St, Gosford City
Brian Hilton Suzuki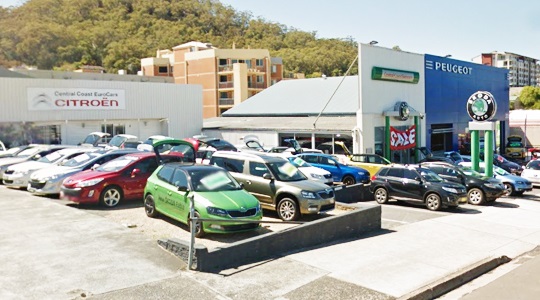 325 Mann St, Gosford City
Brian Hilton Peugeot, Brian Hilton Skoda, Brian Hilton Citroen, Service and used cars.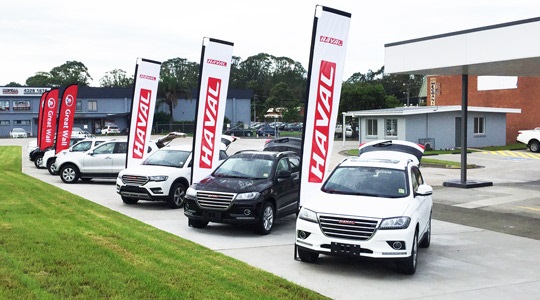 2 Brooks Ave, North Gosford
Brian Hilton Haval & Brian Hilton Great Wall.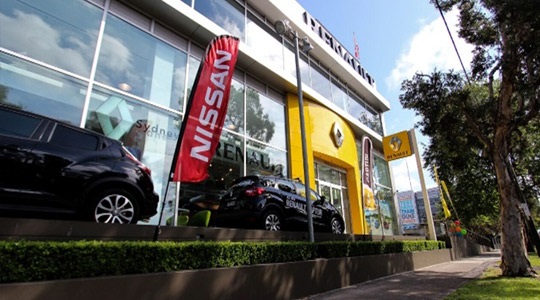 93 O'Riordan Street, Alexandria
Nissan and Renault New Vehicles, Used Vehicles, Service Centre, Parts Sales.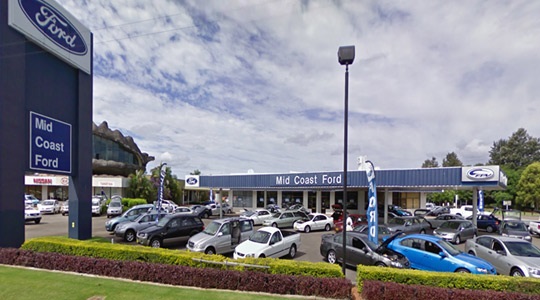 100 Manning River Drive, Taree
Ford, Isuzu Ute, Nissan and Kia New Vehicles, Service Centre, Parts Sales.